Four Ways to Effectively Use Video Marketing
May 1, 2019
Almost every company can benefit from video marketing online, but some will benefit more than others. Why is that?

The brands that benefit most from video marketing are the brands that have a strategy in place for how to use it. While a well made video is always helpful, a well made video combined with an action plan is even better. Here's how Unified Cinematic can help you get started.

1. Get your video out there!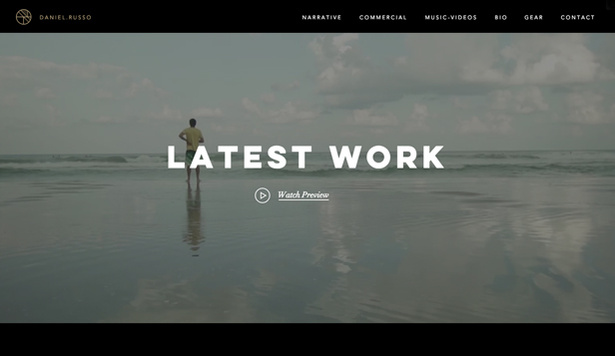 This may seem obvious, but if your customers don't see your video, it doesn't do you any good. That means putting your video FRONT and CENTER on your website and other online platforms. Don't bury it on page three in the "About" section.
(That being said, I still recommend against autoplaying video content as you don't want to force your clients to watch something unless they're ready.)

2. Be consistent in your messaging and content!

One of the reasons video works so well is because it makes a customer feel like they already know you and your company so they feel more confident making their first purchase. Combining a video made by a professional film crew with the video shot on your iPhone two years ago doesn't send a consistent message to your customers. Working with a professional videographer to develop a series of videos over time is a great way to bring consistency and professionalism to your video marketing.

3. Combine video with existing marketing!

Video is pretty advanced marketing. To effectively harness its power, you'll want to combine it with your existing email communications, social media platforms, and other ways you currently interact with your clients. Dialing in your call to action to include how your customers already contact you is a great way to work WITH the marketing you're doing now, rather than against it.

4. Focus on the story!

Last but not least, the story should be the focus. It sounds trite, but a video with no story that simply lists off facts is not much more effective than, well, a list of facts. Working with a skilled videographer to produce a video that reaches people on an emotional level is key!

Stories are how we all interact with the world, and it's why we choose to use the products and services we know and love. This means establishing trust between your brand and your audience, and hiring a videographer who has the skill to do that. It's something that only comes with years of practice and experience, and it's well worth the investment to get it right.

So there you have it! Here are four great first steps to make sure you get the most out of your video marketing. If you'd like to learn more about Unified Cinematic Videography and how we can help you with video production services in the Seattle/Tacoma/Bellingham area (or wherever you might need us!) visit us online and contact us today!